We offer the Segments in all 3 toast preparations, Fire, Savour Oak Oven and Barrel Head Oven. This product will arrive in a 15-pound (6.8 kg) food grade polybag ready to be used for those applications that have a medium time frame before bottling.
The Segments are cut from our toasted full-length staves into 2-inch squares. Remember as you decrease the geometric size of the oak product the faster your extraction rate will be.
Our minimum 3-year seasoning is a requirement for every product that leaves our facility. Be assured that Stave Segments can be used to mimic your favorite barrel program without sacrificing quality.
Talk to us about replicating your barrel program with our Barrel Profiling program.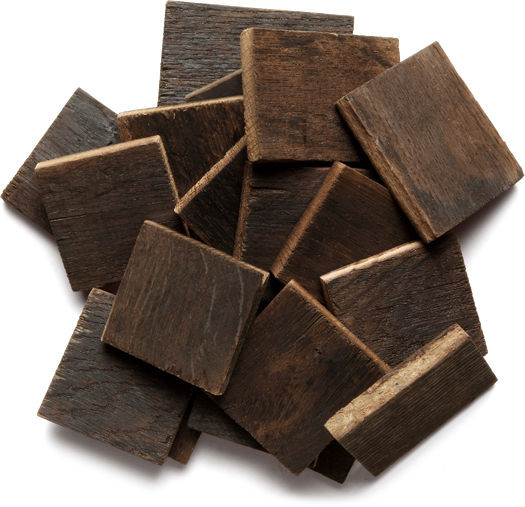 The gradation of color in our Fire-Toasted Segments (shown above) exemplifies our slow, labor intensive, hand fire toasting. Combine toasting preparations to replicate the same flavors found in high quality barrels.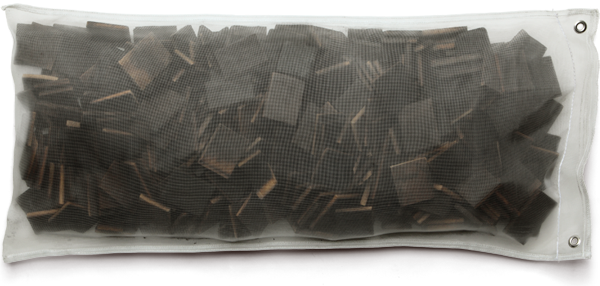 All Segments arrive in a protected shipping bag. Inside is a 15-pound (6.8 kg) food-grade, nylon mesh bag ready to go straight into your wine.
All images © 2014-2017 StaVin Inc.