Use the StaVin Infusion Tube when you are making wines in neutral barrels and want to gradually integrate a level of oak compounds. With each 8-ounce load of the Infusion Tube, you will be adding only 33% of new oak flavors. The Infusion Tube is a convenient way to add oak incrementally to your neutral barrels without removing barrel heads.
Crafted from high quality 304 grade stainless steel, the StaVin Infusion Tube enables the winemaker to control incremental amounts of oak integrated into the wine during fermentation, aging, or prior to bottling.
The Tube is also easy to load and remove, which makes it sanitary. It can be removed from the barrel and easily cleaned. The Infusion Tube can be reused indefinitely, making it as ecological as it is economical.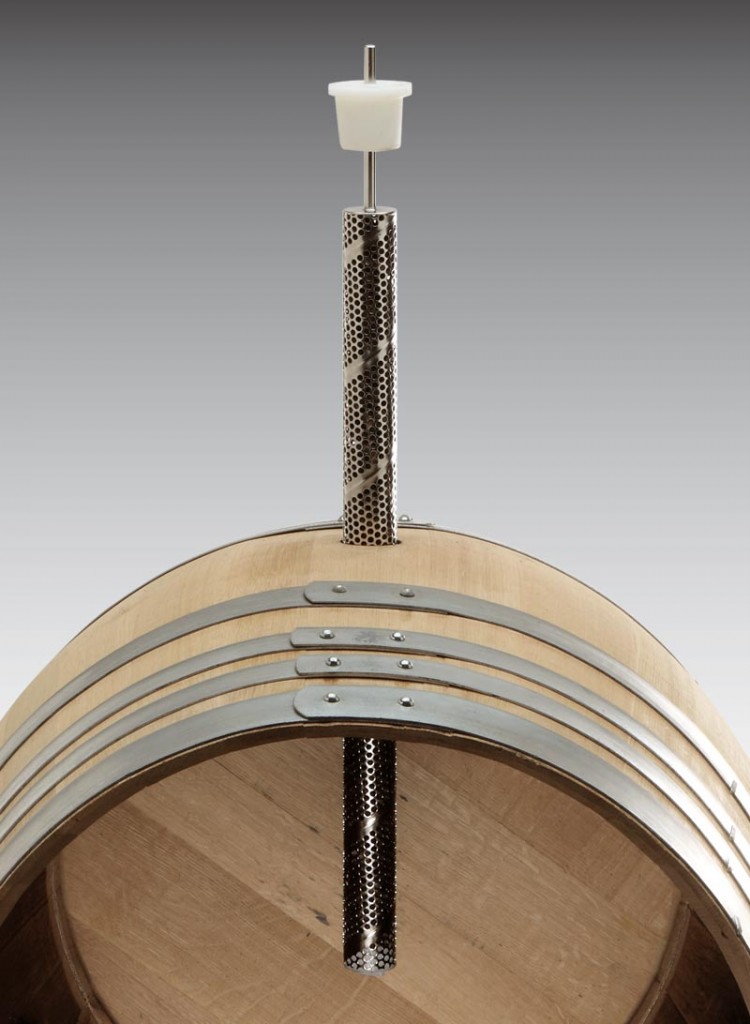 During any stage of the winemaking process, place the Tube through the bung hole of a neutral 60-gallon (225 l Bordeaux or 228 l Burgundy) export-style wine barrel. The Tube employs a top silicone bung, ensuring a sanitary seal. A bottom silicone bung permits convenient emptying and reloading of the Tube.
StaVin Oak Cubes, (sold separately in 8 oz bags) are seasoned for 3 years and fire-toasted slowly by hand. You will appreciate the fresh, complex aromas that Oak Cubes will impart to your wines.
All images © 2014-2017 StaVin Inc.