Use your resources more efficiently and maintain quality by installing Tank Fans. You will also realize savings up to 85% on production costs.
Stave Fans offer convenient handling in and out of tanks, requiring minimal hardware for setup. Add to that, free-floating orientation minimizes the buildup of lees. And highly flexible: when in wine, the hanging fans stay above the floor for fermentation and lees-stirring programs.
StaVin's poly-metal bag guarantees that Tank Fans arrive in pristine condition. Pleasing, complex aromas will assure you that StaVin's premium 3-year toasted oak will greatly benefit your wines.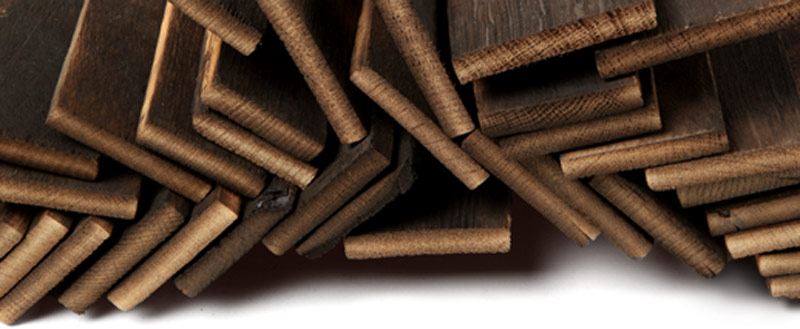 A variety of toast methods and toast levels make tank fans a powerful tool to steer your program in the direction of whichever particular flavors and aromas are desired.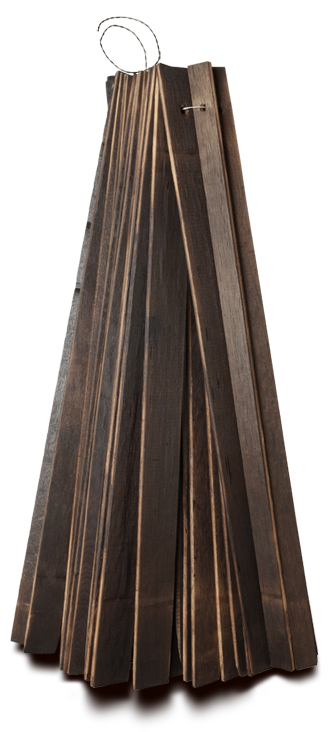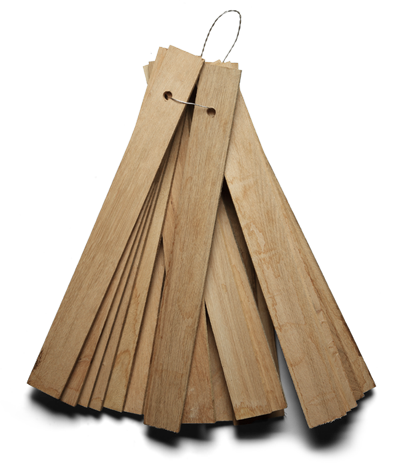 Combine our Barrel Head Fan (shown above) with our Medium Plus Fire-Toasted Fan (shown on the left) to achieve high quality barrel flavors and mouthfeel from your tanks.

To hang Fans, weld C-rings to tank wall circumference (as shown above far right) at 3-foot intervals, and 3-feet off the floor to anchor the main stainless support chain. Then simply wire the Fan's 304 grade stainless pigtail to the chain.
All images © 2014-2017 StaVin Inc.